How to Find cPanel Username and Password and Change the Password
NOTE:
Your main cPanel and FTP details are allways the same. So if the cPanel password change, the FTP password will match it
Find And Change cPanel details on Personal, Business, and Premium Hosting
Step 1
- Log in to
https://billing.digitalpacific.com.au
.
Step 2
- Click on
SERVICES


Step 3
- Click
MANAGE

Step 4
- Click on
View cPanel Details.

Step 5
- If you wish to update the cPanel password, (
1
) change it first then Click (
2
)
CHANGE PASSWORD


Here you will see your cPanel Username and Password. Click Change Password to update your cPanel Password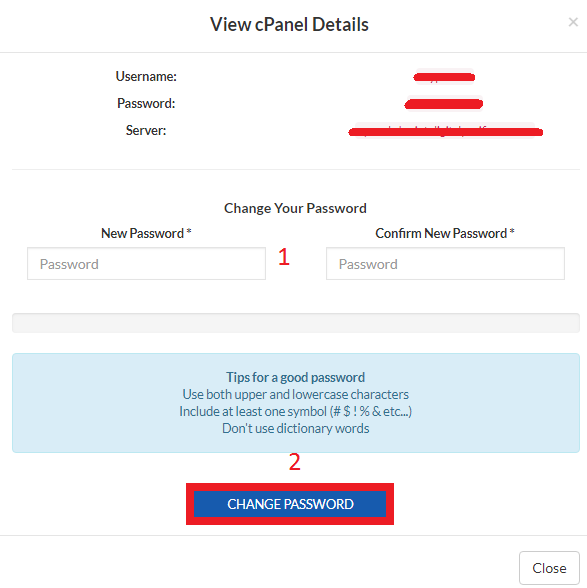 Find And Change cPanel details on Reseller, VPS and Dedicated Server Hosting
Log into
WHM
then
Search for and click on the List Accounts option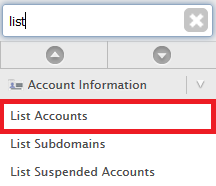 To Access cPanel
Click on the orange cP icon to access cPanel




To log into cPanel directly
you can use either the IP address or the domain name, at least one of the following links will work depending on how the domain's DNS is set up:


https://yourdomain.net.au/cpanel
https://cpanel.yourdomain.net.au
http://101.0.114.219:2082

The Username
will be what's listed in WHM
The Password
isn't recorded, but you can click
the + sign
next to the account in WHM and change the password
without needing to know the old one

---