How to Install a SSL certificate on Plesk
NOTE:
This guide assumes you have logged into your Plesk interface - guide
here
.
NOTE:
For the SSL to install, the DNS for the domain must be pointing to the server for verification.
Install Let's Encrypt Free SSL on your domain
Step 1
- Click on Let's Encrypt.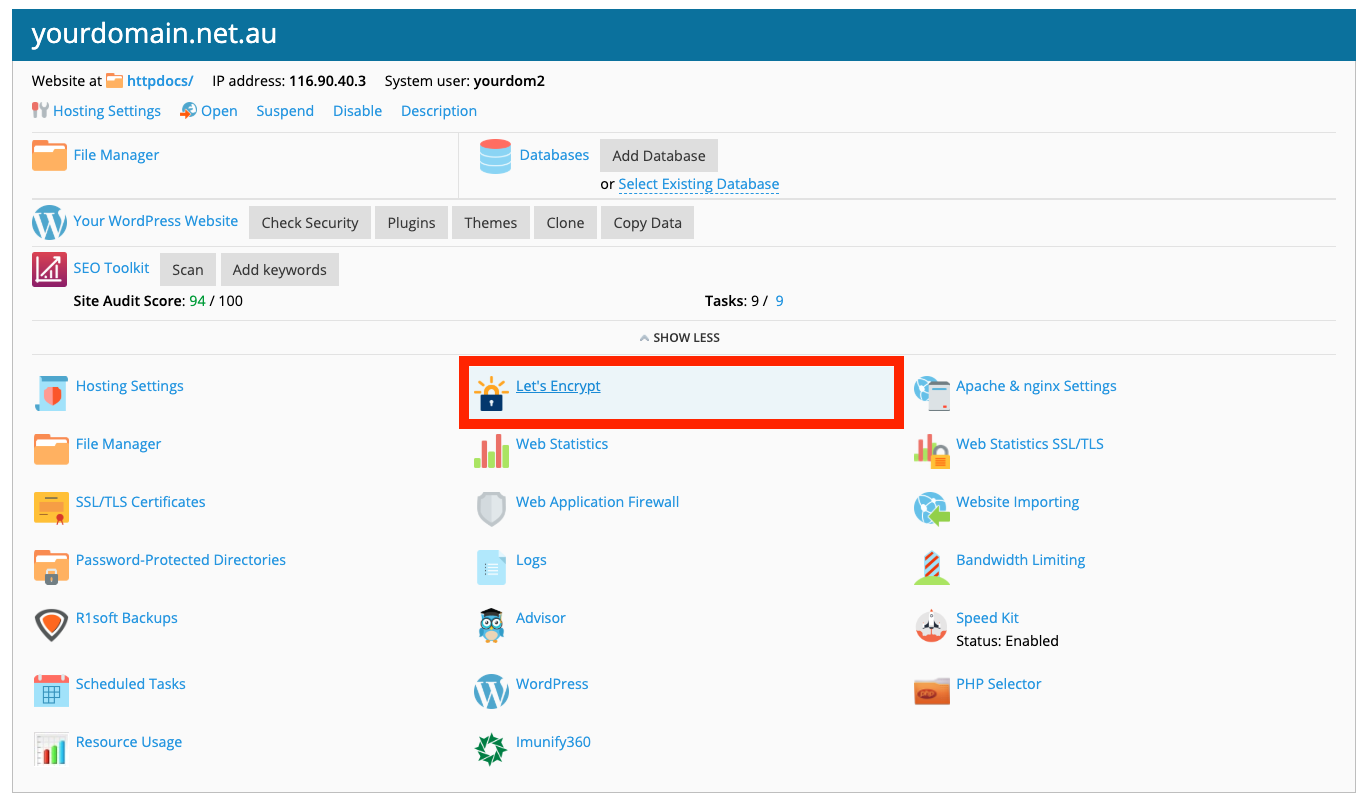 Step 2
- Press
Install
(this button could be
Renew
if you have Let's Encrypt already installed but wish to renew the certificate).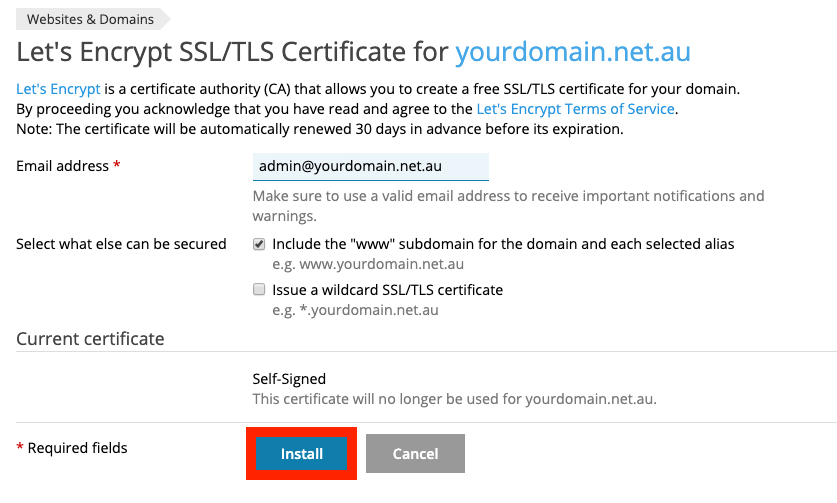 Install a Custom/Paid SSL on your domain
Generate CSR & Private KeyStep 1
- Click on
SSL/TLS Certificates.

Step 2
- Click on
Add SSL/TLS Certificate
.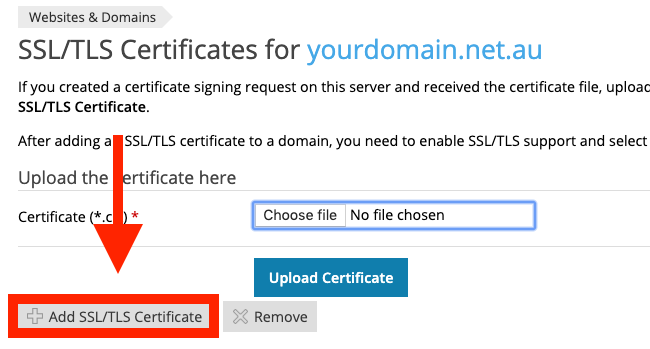 Step 3
- Input the Certificate name (this is for your reference) and the details for your certificate, then click
Request
.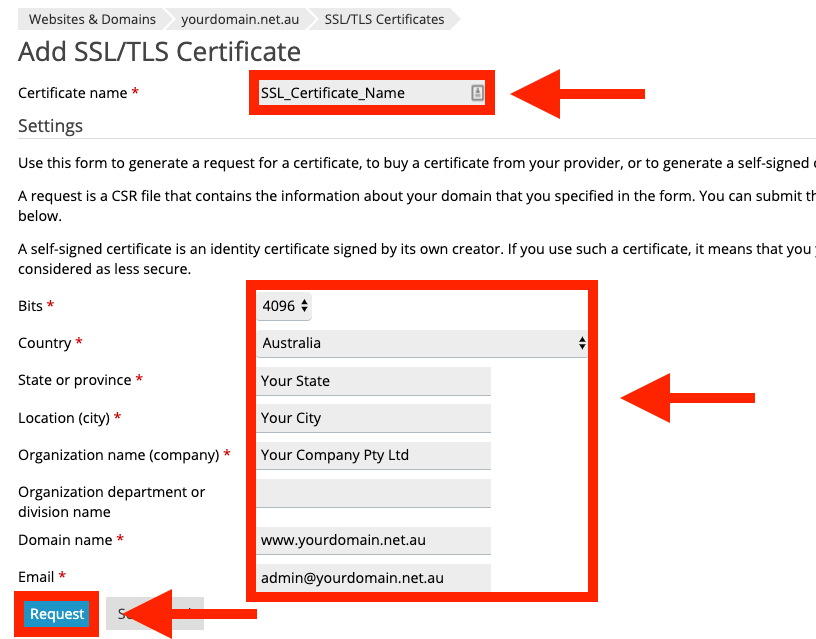 Step 4
- Find the SSL Name that you have just created and click on it.

Step 5
- You will find the
CSR
and
Private key
here that is generated by the server - you will need to use this to generate the SSL Certificate from your SSL provider.
Installing the SSL Certificate and Intermediate CertificateStep 1
- Once you have the certificate files, go back to
SSL/TLS Certificates
and click on the SSL instance you have created previously.

Step 2
- Upload the
Certificate
(may be a .CER file which is fine) and the
CA Certificate
(or Intermediary Certificate).

Step 3
- Go back to the home page of Plesk and click on
Hosting Settings
.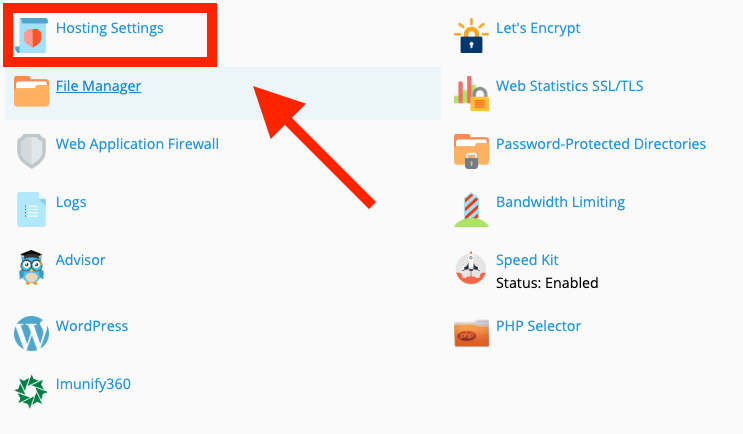 Step 4 - Here, ensure that the Certificate selected is the one you created before, you may also want to use the HTTP to HTTPS redirect to utilise the SSL (Please note, this may break your website depending on how it was developed, if it does, disable the redirect) - after, click OK to apply your changes.



To check if your SSL is installed, you can go to this website and check ->
https://www.sslshopper.com/ssl-checker.html
.
---