How to purchase and set up DNS Manager
Step 1
- Log in to
https://billing.digitalpacific.com.au
and click on
ORDER A SERVICE
.

Step 2
- Click on
Other
>
DNS Manager
(FROM $0.83 P/M)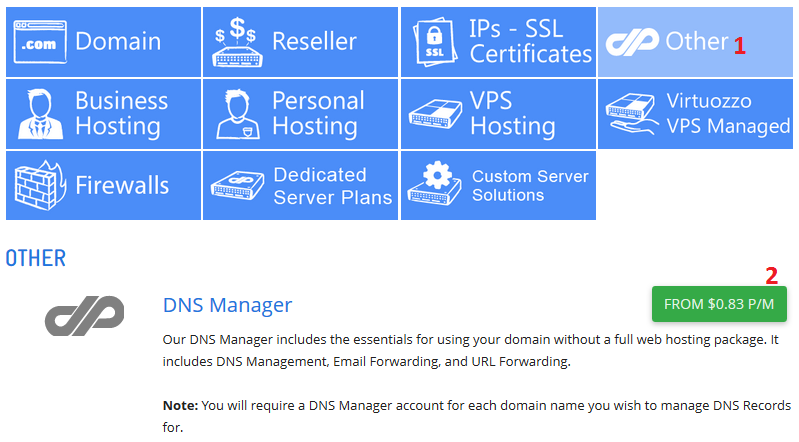 Step 3
- Select how long you wish to purchase DNS Manager for, and the appropriate DNS Manager. Then just click
CHECKOUT.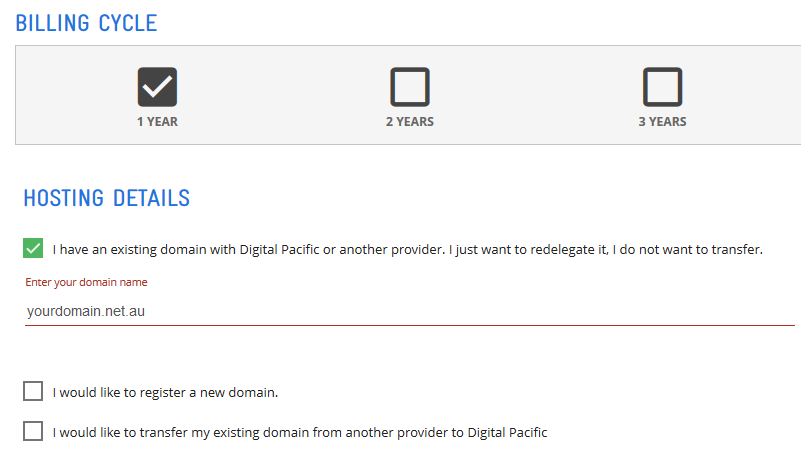 That's it!
The Digital Pacific DNS Manager comprises of 4 separate areas to manage your domains. You can click on the headings to go to more detailed instructions on each item.
Zone Editor
You are able to add or edit A-Records, CNAME, MX Records and TXT Records with this tool.
Email Authentication
E-mail Authentication helps the receiving server verify that the email is coming from a trusted sender. It consists of two components – SPF record and DKIM record.
Forwarders
An email forwarder allows you to send a copy of all email from one address to another. This is handy when you have multiple addresses, but only want to have to check one of them.
Redirects
This will redirect your website to another website.
---