How to Update the ABN/ACN of a .au Domain
To change the legal ownership of a .au domain, or update the ABN/ACN/BN number attached to the registrant, an additional form needs to be completed and forwarded to the AUDA. This process also incurs an additional fee of $150 which is payable prior to the forms being lodged by us to the AUDA.
Step 1 -
Log into your
Client Area
and click on
Order New Services
.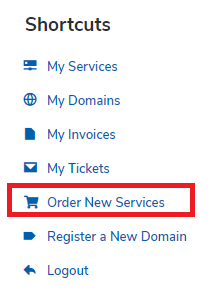 Step 2 -
Click on
Domains
then
Change of Domain Registration.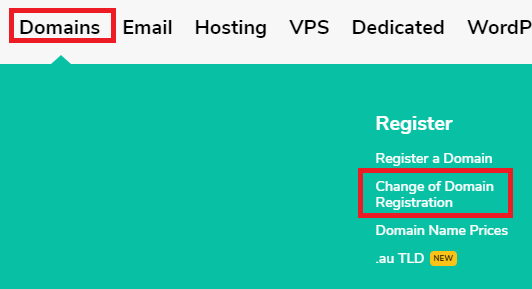 Step 3 -
Select
Australian Domains Names
then
Change Ownership
.

Step 4 -
Enter your domain and select
Continue
.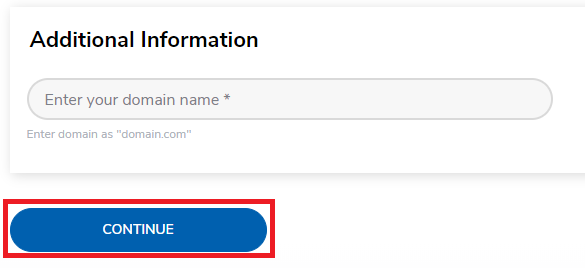 Step 5 -
Continue to checkout. Once payment is received, you will receive an email containing instructions on how to download, fill out, and send back the required documentation.
Once that documentation has been received by us, the process then takes 5-10 days to complete.
---