How to update your Personal Contact Details

NOTE:
If you change your primary email address, you will get logged out - simply login with your new email address that you have updated the account with.
Step 1
- Log in to
https://billing.digitalpacific.com.au
and drop down the menu on the top right of the screen and select
Edit Account Details.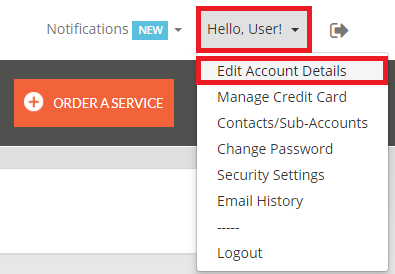 Step 2
- Update your details and then select Save Changes.

---