Email setup for Outlook on Mac
Before you start:A)
Make sure you have the correct email settings for your account.
You can find these here.
B)
If you don't have the email password, you can reset it
here
.
Step 1
- Click on
Tools
>
Accounts.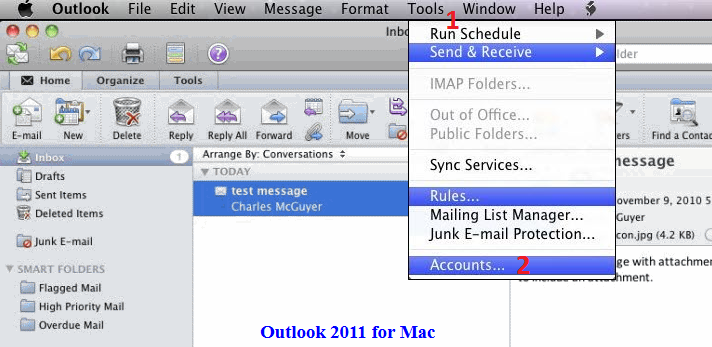 Step 2
- Click on
+
>
E-mail.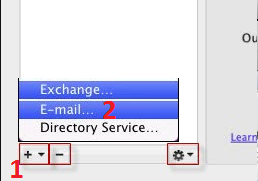 Step 3
- Add your email address, password, and the corresponding server settings.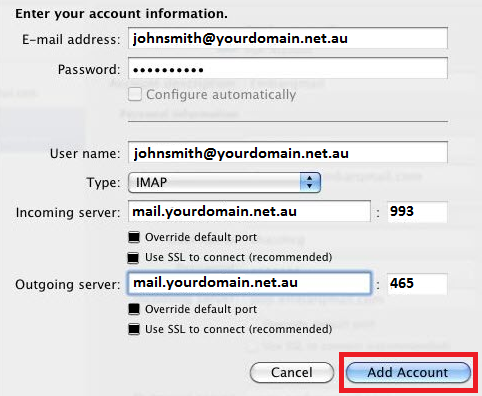 Step 4
- Set outgoing server authentication to 'Use Incoming Server Info'.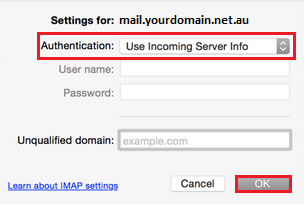 Step 5 -
Test the email account by sending an email from / to your email address (e.g. from john@yourdomain.net.au to john@yourdomain.net.au). If this device can receive mail, the incoming server settings are correct. If the device can send mail, the outgoing server settings are correct as well.
---