How do I manually renew a domain?

NOTE:
You only need to do this if Auto-Renew is disabled. The invoice generated will be for the time period starting from the Next Due Date

Step 1
- Log in to
https://billing.digitalpacific.com.au
and Click on
DOMAINS.

Step 2
- Click the
Tool Icon
.

Step 3
- Click
RENEW NOW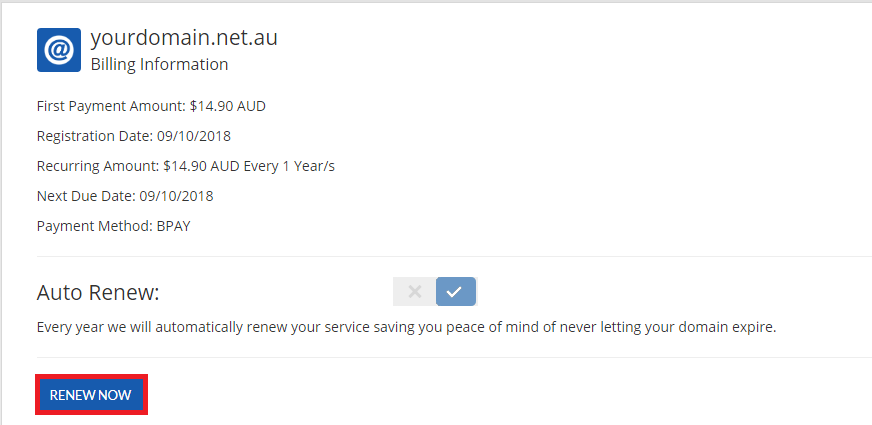 ---