How to Access your Email in Webmail
Webmail is an easy way of accessing your email using a web browser (like Chrome, Firefox or Safari) just like Hotmail or Gmail. When you log into Webmail, you can also find your email settings for setting up an email client (i.e. Outlook, Mac Mail, or Thunderbird).
Logging into Webmail
Step 1 -
Enter the Webmail login URL in your browser address bar. You can find your login URL by adding 'webmail.' to the front of your domain, or '/webmail' to the back. For example, to access emails for yourdomain.net.au you will use one of these 2 links:
webmail.yourdomain.net.au
or
yourdomain.net.au/webmailNote:
Neither of these links will work if your website and DNS are hosted externally. In this case, you may need to use the server name or IP rather than your domain name. You will have received these in your "Hosting Account Information" email on the following lines:
Control Panel URL:
https://vmcpXX.auserver.com.au:2083/
and Server IP: 101.0.111.111
You can then use the server name in the same way:
webmail.vmcpXX.auserver.com.au, vmcpXX.auserver.com.au/webmail
or
https://101.0.111.111:2096
This will bring up a screen with a Webmail login page: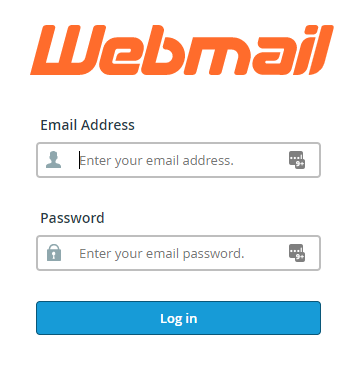 Step 2 -
Enter your email address and the corresponding email password. If you don't have these details, you can find them by following
this guide
.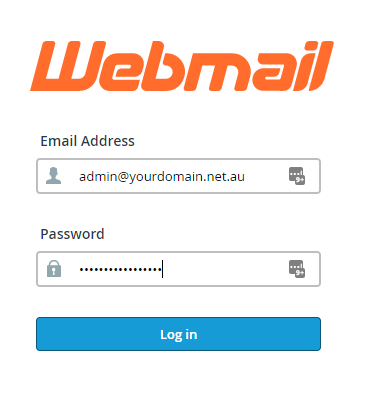 Step 3 -
Click on the
RoundCube
image to access your emails. You can optionally click "Open my inbox when I log in" to have the RoundCube client open automatically the next time you access Webmail.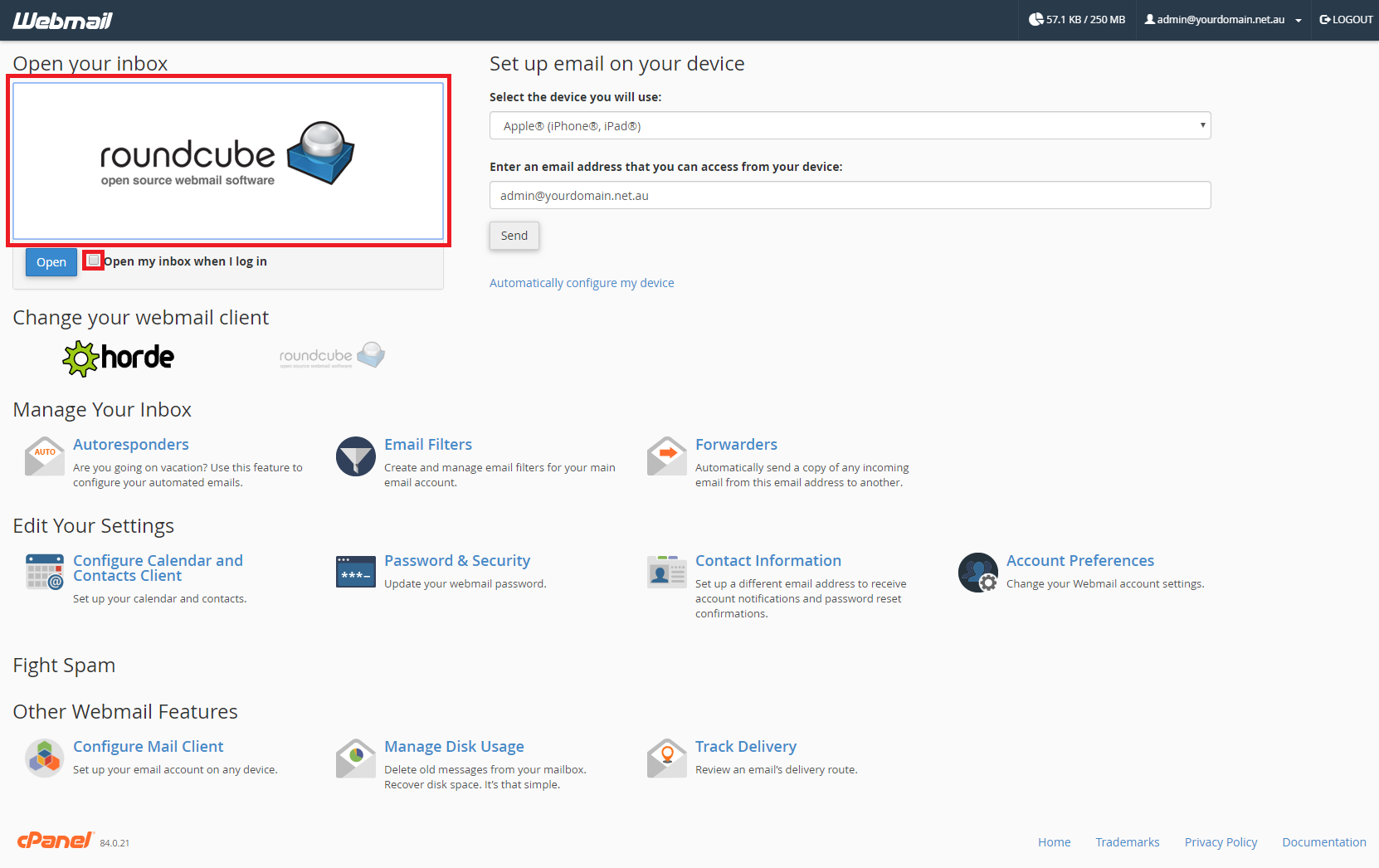 You will then be logged into Webmail, which you can use to send, receive and otherwise manage your emails.

If you would like to return to the Webmail management screen you can click on "Webmail Home" in the top left.

Finding your email client settings


Once you have logged into your Webmail, select Configure Mail Client.



This will show your email settings to use on your email client. For more information on setting up emails in a mail client, you can use this guide.

For more tutorials on accessing emails and setting up email clients, view our
Email Setup Guides
.
---