How to Access your Email in Webmail
Webmail is a way of accessing your email using a web browser (like Chrome, Firefox or Safari) just like Hotmail or Gmail.
When you log into webmail, you can easily find your email settings for settings up your emails on an email client (ie Outlook, Mac Mail, and Thunderbird)
Logging into Webmail
You can access webmail by adding webmail. or /webmail to the front or back of your domain. For example, if your domain is yourdomain.net.au you will use one of these 2 links:
yourdomain.net.au/webmail
or
webmail.yourdomain.net.au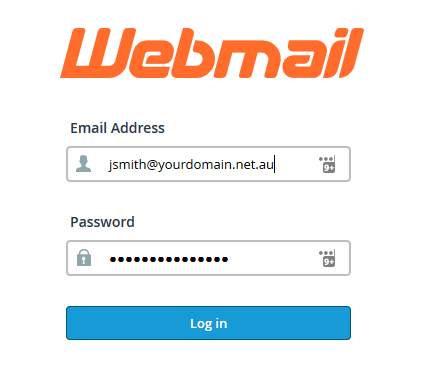 Once in, you will have 3 email clients to chose from. We find that
Roundcube
is often the easiest to use.
Click
Set as Default
and it will open automatically the next time you access Webmail

Finding your email client settings
Once you have logged into your webmail, up the top right, click on your email and select
Configure Mail Client
.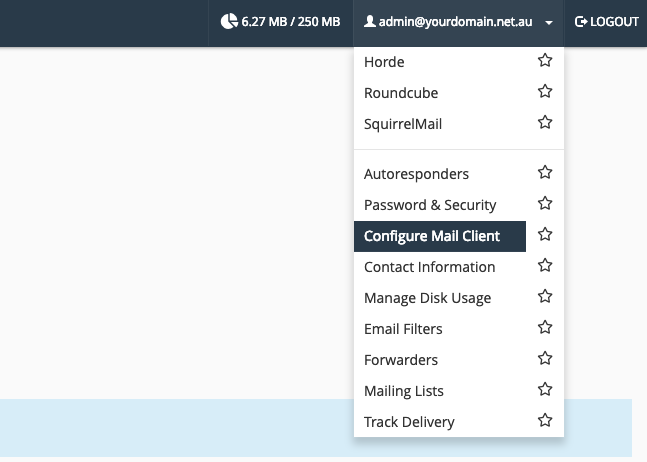 This will show your email settings to use to setup on your email client.

---